5 stress relieving massages to lighten your mood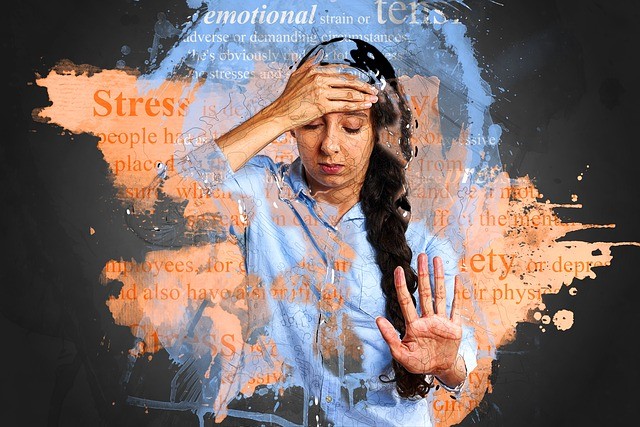 Nothing beats the idea of stress relief than a relaxing session of massage. If you are in search to pamper yourself in the most defined way, then this is where you start. To throw the work tension and emotional trauma out of the window, try and decide on which massage will suit your type. Check this out.
Work is an integral part of our lives and it's inevitable to neglect. Added to which, feeling exhausted and drained is quite obvious after a hectic day schedule. Furthermore, you completely deserve a relaxing session to calm your vibrating anxiety and step into the moment of peace. If a calming massage in Glasgow is your first thought after reading this, then this is where you start. Check out five most relaxing massages to help you in stress-relief.
1. Aromatherapy
Imagine yourself around a peaceful aromatic environment where you can stretch your legs and lie down to simply have someone slowly massage all the pressure points to relief your body from stiffness. A professional massage expert stimulates your body and mind and lets you enter a state of relaxation like never before.
2. Relaxation
The name of this massage explains it all. A gentle touch of professional warm hands around soft music and flickering candle flame will wipe off all traces of negativity and stress from your mind, body, and soul. It has enormous benefits where this massage helps in fighting insomnia, muscle and skin tension, invigorates the nervous system and more.
3. Candle
Candles are taken as a symbol of relaxation and this is what a professional massage expert uses as an advantage. This type of massage is perfect for easing tension; better blood circulation relaxes the body and mind, and incorporates positivity.
4. Hot stones
This isn't available in every massage parlor; you will have to look for experienced hands to get this massage right. Hot stones massage is done with heated basalt stones using a traditional massage technique. This kind of massage is very beneficial for people with Arthritis, insomnia, depression and more. This massage lets the heat penetrate in the body and provides relief from any long or short-term pain.
5. Honey massage
This natural ingredient is indeed packed with benefits and it's been used as natural moisturizers, toner, and scrub from centuries. The properties of honey being anti-bacterial, anti-fungal, and anti-viral make it perfect for massage therapies because it softens and hydrates the skin easily.
Simply reading about these relaxing massages must have got your thinking. Let your vision turn into reality by contacting Relax for the Body and Soul, we handle your stress and tiredness with the help of these massages. A reliable massage in Glasgow must be hard to find, but not when you can visit us: https://www.relaxglasgow.co.uk/ or dial 0141-328-4119 to book for a session easily.