Best massage therapy to reduce back pain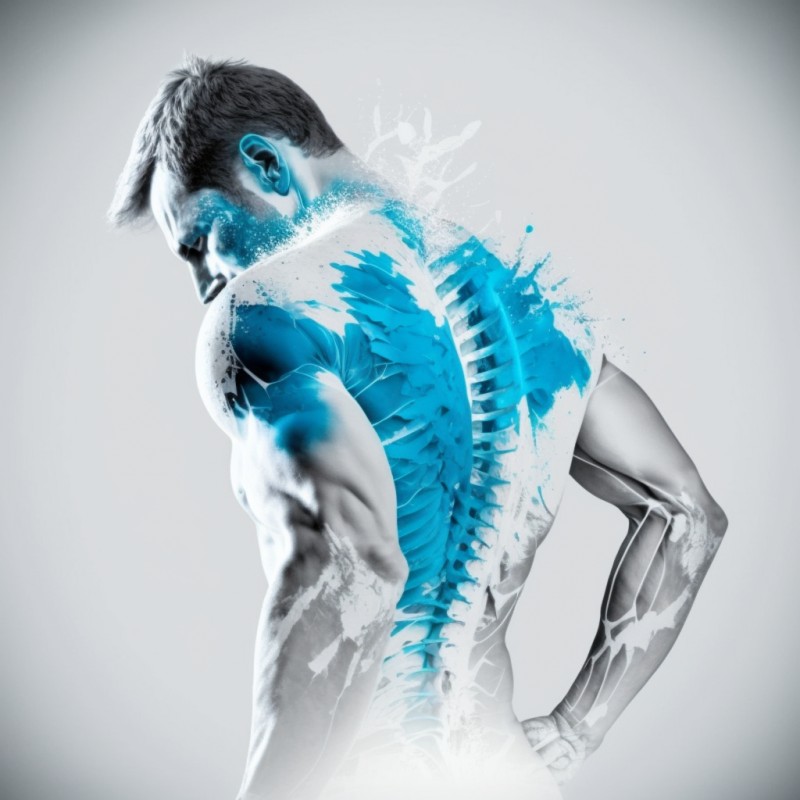 7 Best Useful Massage Therapies to Reduce Your Back Pain
Summary: Suffering from chronic back pain? Try Massage therapy! There are different types of massage therapy you can choose to reduce or treat your back pain. In this blog, you will get to know a list of massage therapies that are considered the top ones for alleviating back pain. Book a session with your nearest Back Pain Glasgow Clinic - Relax Glasgow and get the one that suits you and your body the best.
So many ways you must have tried to reduce the suffering from back pain but did anything work? If not then try Massage therapy. Several research studies suggested that massage can help reduce back pain to some extent. If the back pain is not extreme, different types of massage treatment that focus on muscle pain aid in treating the chronic pain.
So, if you want to give it a try, in this article, you will get to know about some massage therapies that can be really helpful for your annoying back pain. Book an appointment at your nearest back pain Glasgow clinic for the experience.
Let's dive right into it.
Types of back pain massages
Before moving to the types of back pain massages, you should know that the back massages are given to release muscle tightness, release tension and make your ligaments, joints, and tendons flexible. It increases mobility reducing pain.
Now, these are some of the choices that you can go for.
1.Swedish massage
This is one of the most popular back pain-relieving massage therapies in Glasgow. The speciality of Swedish massage is how they are performed. The movement in this massage therapy can be stimulating, rejuvenating, therapeutic and even relaxing. The massage is directly employed on the skin using massage cream, oil, medicated ointment, or talcum powder. The techniques that are performed in this massage for back pain relief therapy involve,
*Effleurage - light movements to warm up the muscles
*Friction - rubbing two surfaces together to create heat
*Petrissage - kneading movement on the muscles to boost blood circulation
*Tapotement - tapping movement to release deep muscle tension
These Swedish massage works wonders when it comes to rejuvenating and relaxing fatigued muscles.
2.Relaxation massage
When you go for a relaxation massage, you will notice that the atmosphere is extremely calming. The gentle massage movements, warm sensation on your skin, and soft music, all create a relaxed vibe around you. The benefits that include in relaxation massage include,
*Relaxes muscles by stimulation
*Triggers cardiovascular system
*Revitalize the nervous system
*Eradicate tension of the involuntary muscle
*Reinstate normal heart rhythm
*Helps cure insomnia
Relaxation massage stimulates the body to make up for its adverse response to stress. It can assist you to relax. The massage can be used as part of a normal therapy treatment regimen.
3.Deep tissue massage
This massage for back pain relief is designed to help reduce severe or chronic muscle tension. The massage works excellently on the tightened connective tissues and fascia. Deep tissue massage focuses on the second muscle layer that is located just below the outermost muscle surface.
This massage is recommended for individuals who are suffering from immense chronic back pain. This massage can also be helpful to people who are involved in high-intensity strenuous and physical activities and individuals who have sustained injuries and wounds that need physical therapy.
4.Sports massage
This massage is performed to reduce tension and stress that gradually builds up in the soft muscle tissues due to immense and strenuous physical activities. With time, the tension that is caused by these activities gradually accumulates and becomes the primary cause of stress in tendons, joints, and ligaments. Remember, overexertion can lead to minor muscle injuries and lesions.
In sports massage, the massage therapist uses combined techniques to recover the muscles faster by breaking down the lesions. Then, you can jump back to your normal regime.
5.Aromatherapy massage
Aromatherapy massage incorporates calming smells into the procedure. This massage employs organic essential oils, either through inhalation or skin penetration, to assist the body swiftly relax. This form of therapy works by doing the following:
*Nourishing the body and mind
*Managing tension
*Combating pain
*Alleviating stress symptoms
6.Myofascial Release massage
Myofascial release massage for back pain relief is a hands-on therapy that decreases pain and increases flexibility by alleviating tightness and stress in the fascia, a thin spiderweb-like tissue that envelops and supports the body's bones, muscles, and organs. When the fascia tightens or constricts, it can produce stiffness, pain, and restricted movement.
To increase fascial agility and mobility, the therapist uses gradual, consistent pressure on specific body locations.
7.Candle massage
Candle massage makes use of carefully prepared candles manufactured from natural essential oils. These candles may be used in a variety of ways during the massage. Aromatherapy is provided by lighting the candle's organic oils, which provide calming scents. The liquefied oil may be applied during the massage on the skin to retain moisture.
Physical advantages of candle massage include:
*Relaxation
*Feeling relieved
*Rapid injury healing
*Relaxation, stiffness, and pain relief
*Better breathing
*Improved blood circulation
These are some of the best massages for back pain relief. If you want to try any of the above massages, book a slot at your nearest Back pain Glasgow Clinic. Relax for The Body and Soul Ltd., is a massage therapy clinic that provides all the above massages with effective and positive outcomes for the individuals who need it.