Electrotherapy
Electrotherapy is a form of medical treatment that utilizes electrical energy to stimulate or activate different parts of the body for therapeutic purposes. This treatment method involves the use of a device that generates low-frequency electrical currents, which are applied to specific areas of the body through electrodes or pads.
Electrotherapy is a non-invasive and safe method of treatment that is used to relieve pain, reduce inflammation, improve circulation, and promote healing in various conditions such as musculoskeletal injuries, nerve damage, arthritis, and chronic pain. It is commonly used in physical therapy, rehabilitation, and sports medicine to help patients recover from injuries and regain function.
The electrotherapy session usually involves placing the electrodes or pads on the affected area, and adjusting the intensity and frequency of the electrical current based on the patient's individual needs. The treatment is administered in transcutaneous electrical nerve stimulation form (TENS).
Electrotherapy is a highly effective and widely recognized treatment method that has been used for many years. It can be used as a stand-alone treatment or in combination with massage therapy to achieve the best results. If you are suffering from chronic pain or musculoskeletal injuries, electrotherapy may be a valuable option to consider.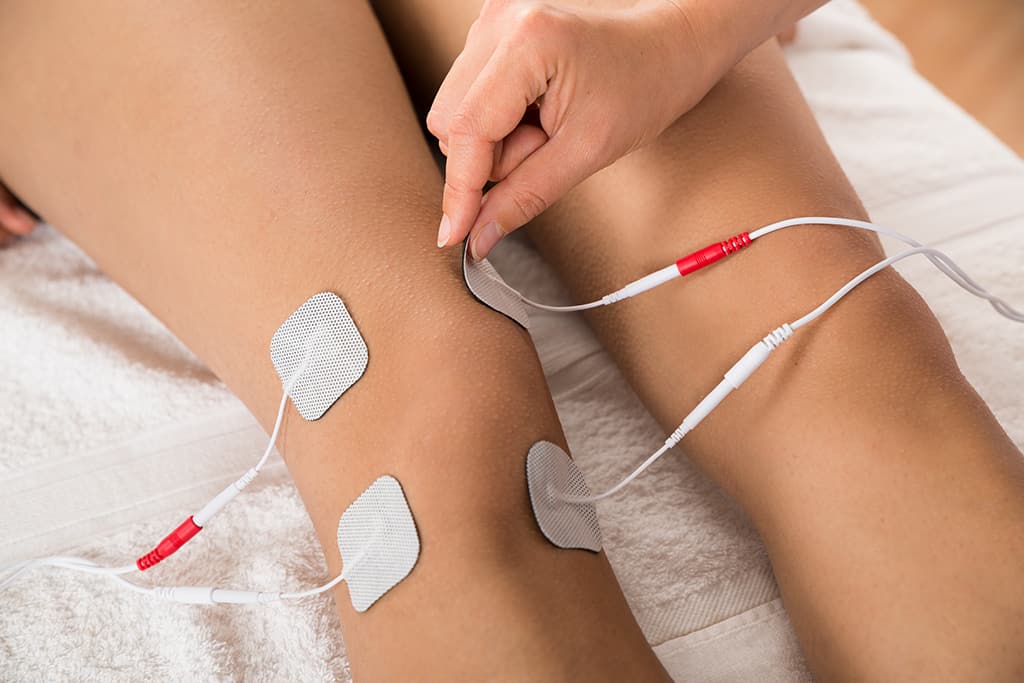 Time
Price
Focused on particular muscle
30min
£35