Candle Massage
Candle massage uses specially formulated candles that are made from pure essential oils. These candles can be incorporated into the massage in various ways. Burning the candle's organic oils releases relaxing smell, providing aromatherapy. The melted oil can be used for massage as well as moisturizing the skin.
Physical benefits from this type of therapy include:
Relaxation
Soothed feeling
Faster healing of injuries
Eased tension, stiffness and pain
Improved breathing
Better circulation
Candle massage can enhance your feeling of wellbeing and produce a positive transformation in your life because it improves your mental, physical, and spiritual states. Candles can impart a sense of comfort and serenity, helping to calm your nerves, unwind, and clear your mind.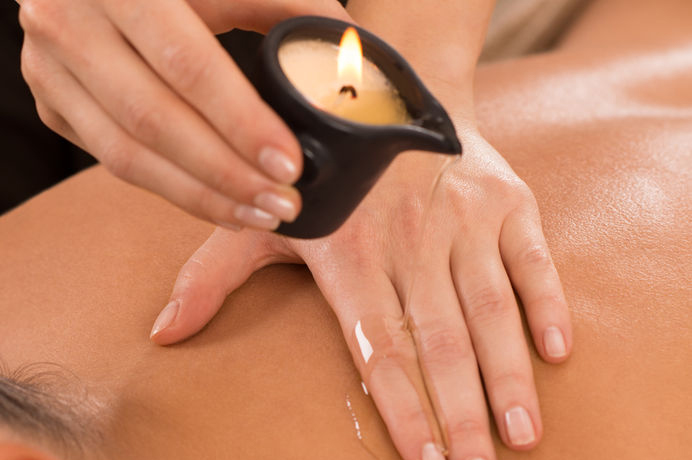 Time
Price
Back, neck, shoulders
30min
£35
Back, neck, shoulders
45min
£55
Back, neck, shoulders + arms or legs
45min
£55
Full body
60min
£65
Full body
90min
£85
Full body
120min
£99