Hot Stone Lomi Lomi Massage
Welcome to the ultimate relaxation experience at Relax for the Body and Soul
our Hot Stone Lomi Lomi Massage.
This extraordinary fusion of two ancient massage techniques, Hot Stone Therapy and Lomi Lomi Massage, is designed to transport you to a state of unparalleled serenity and rejuvenation.
Hot Stone Therapy, renowned for its therapeutic properties, involves the placement of heated stones on specific areas of your body. These warm stones are strategically positioned along your spine, stomach, chest, fingers, hands, feet, and toes. As they release their soothing heat, they create an immediate sense of relaxation, helping to ease muscle tension and increase blood circulation.
What sets our Hot Stone Lomi Lomi Massage apart is the seamless integration of these heated stones with the fluid, rhythmic strokes of the Lomi Lomi Massage. Our skilled therapists expertly use the heated stones to enhance the traditional Lomi Lomi techniques, resulting in a truly unique and holistic experience.
The combination of Lomi Lomi's long, flowing strokes and the comforting warmth of the hot stones creates a healing and rejuvenating wellness treatment like no other. These remarkable tools from the earth have the power to relax your muscles, melt away your stresses, and increase blood flow, allowing our therapists to work more deeply and efficiently than with standard massage techniques. This improved blood circulation also aids in removing inflammation from achy areas and facilitates the delivery of healing nutrients to your body.
At Relax for the Body and Soul, we believe that our Hot Stone Lomi Lomi Massage is more than just a way to relax; it's a profound way to connect with your body, mind, and soul. The harmonious blend of these two massage techniques results in a holistic experience that will leave you feeling revived, energized, relaxed, and mentally and physically supported.
Indulge in the perfect synergy of relaxation and rejuvenation with our Hot Stone Lomi Lomi Massage. Discover the transformative power of this exquisite therapy and experience a deeper connection with yourself at Relax for the Body and Soul. Your journey to inner harmony and revitalization begins here.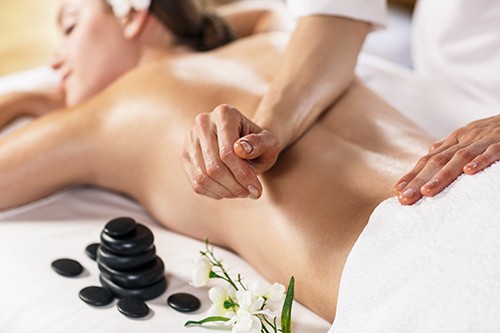 Time
Price
Full Body
90min
£85
Full Body
120min
£99