Sports Massage
Sports massage is used to alleviate the stress and tension that builds up in the soft tissues from physical activity. Over time tension caused by activity can build up in the muscles, causing stresses on joints, ligaments, and tendons. Overexertion and overuse can cause lesions and other minor injuries.
Sports massage uses a combination of techniques to break down lesions and help muscles recover more quickly, allowing you to get back to your regular routine. Some of the techniques used include:
Swedish massage
Stretching
Compression
Friction
Toning
Trigger point response (similar to acupressure and shiatsu)
Your therapist will bring together this blend of techniques and also provide advice during treatment to help you achieve your optimum performance. Regular treatment can help minimize injuries from training and sporting events.
Sports massage isn't only for athletes. Anyone can benefit from sports massage, including people in physically demanding jobs. Even those with seemingly simple jobs can benefit from this type of massage as occupational, emotional, and postural stress can produce many similar characteristics to sports injuries. It also works well for people who suffer from chronic pain or a restricted range of motion.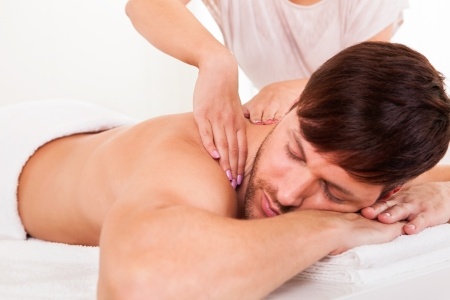 Time
Price
Back, neck, shoulders or legs
40min
£55
Focused on particular muscles
60min
£65
Full body
90min
£85